Ok! how to start this?......
hmmmm! a friend dropped by on 29th Sept and pass me the following:
1 Thai Merbok, 2 Local Merbok, 1 Jebak
Local Merboks are supposed to be trained as a "pikat" to lure wild birds to the trap.
Candidate no.1 :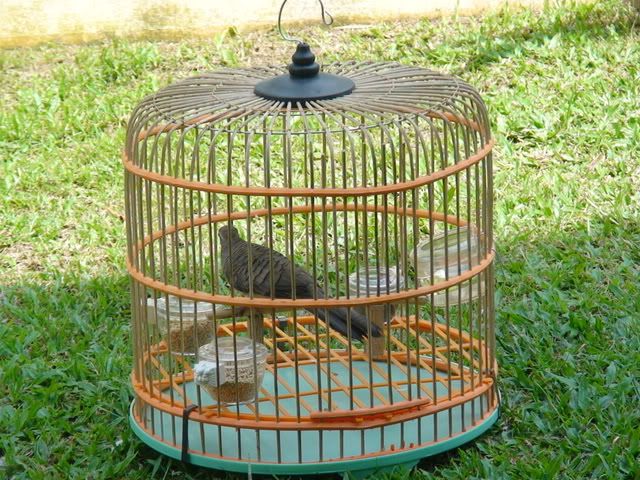 Candidate no.1 :
The Trap (Jebak):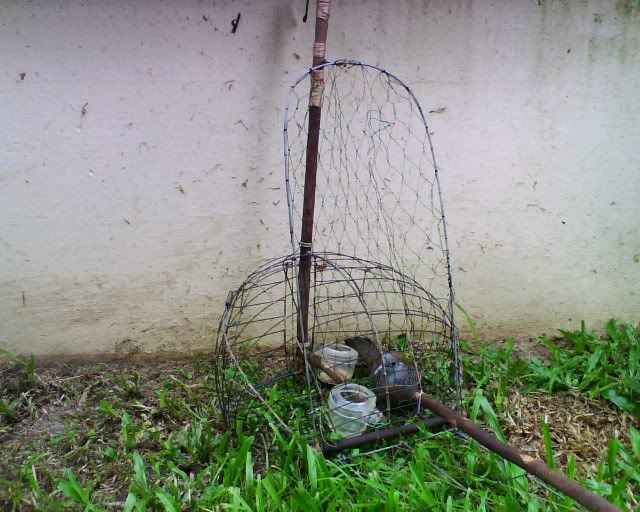 However unfortunately, one of the pikat was attacked by a cat while I was away today.
No critical injuries. Feathers on the head ruffled up a bit and some blood stain was seen. Hope he is alright. Transfered him to a normal cage.
Today he gave me another 2 Terkukur and a Jebak. Scratching my head how to house all of them. Will see how the Terkukur sing in my house tomorrow.