It has been an eventful day - bird related that is.
Of the 7 persons who may be going to Bt. Pahat from Melaka, only 3 of us made it. I brought along a Shama, Mata Puteh and Jambul whereas my friend Hock just brought one Shama and his friend Tan. We had a light breakfast first near Tan's place before beginning our journey around 7.30am. It doesn't help that my son woke up at 4.30am and kept me up whole morning. But it did give me more time to plan and prepare the birds though.
The Mata Puteh section (22 contestants):
The Magpie Robin section (39 contestants):
The Merbah Jambul section (29 contestants):
The White-rumped Shama section (42 contestants):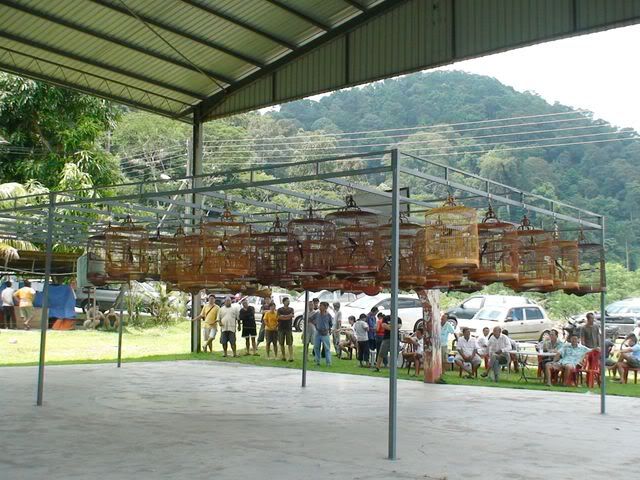 My Merbah Jambul did not win any prize but got some good comments. Need to "chai" more often. But where in Melaka got people keep Jambul? Only a handful that I know of.
Same case with my Mata Puteh, seen busy preening himself. Only really sing when we were about to go home hahahaha! Next time he is staying home.
My White-rumped Shama named Zeus was a different story though. I never expect him to clinch the no. 1 position but he just did. Must tell the story of Zeus in a different post ;)
Zeus's result (bird no. 30):