Today: 14th Sept 2008
No. of Shamas = 7
Mata Puteh = 1
This appears to be a very popular tree. We started by having the Shamas spaced out and they were calling beautifully. Nothing beats a Shama's song in natural open spaces in my opinion. And to have a number of them singing to each other in a spaced out setting is just wonderful. Towards the end of the session, we regroup ,mainly under this tree:
A close-up:
My Merbok which I have decided to name "Suara Rakyat" or "SR" due to many reasons. Mainly being a "permainan rakyat" which is a traditional sports of the people, I suppose, SR translates into the owner's hope that his Merbok's voice would one day be heard by all ;)
Not to mention the current political scenario, and the hope that "rakyat" would be heard. hehehe! anyway, this is suppose to be a fun thing. Lets leave the serious stuff behind ;)
Here he is raised to full pole vs half yesterday:
Still placed at the fringe of the field away from the fiercer birds: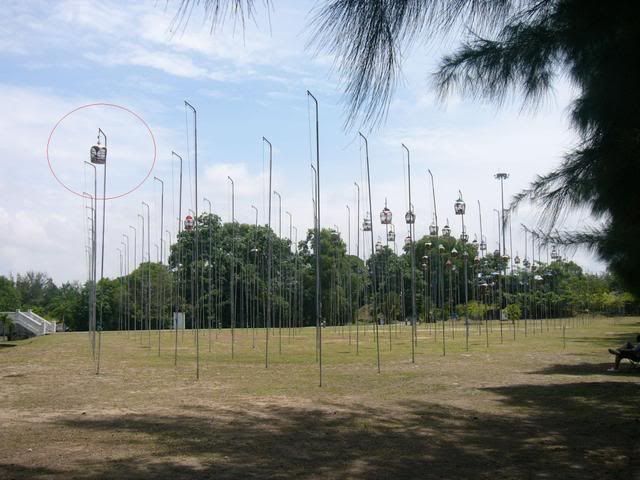 Was introduced to this "jarum emas" today. Suppose to be good for the libido, against worms...... will try it on my Green Singing Finch later.