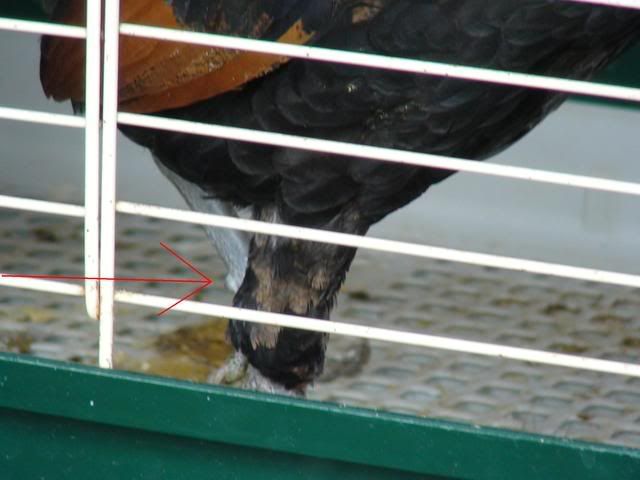 New addition to the family for the past week. A gift from a friend. The Red Jungle Fowl. Its a protected species, cannot keep in captivity but can shoot and eat ;) ..... ??? what logic? if its a protected species then, it should be treated like a protected species. Anyway the pair I have has been crossed with our local chicken and thus, it is not considered the Red Jungle Fowl..... so can keep ;)
Been reading a bit on it and will continue to research on these wonderful chicken. So far, there are indications that the real Red Jungle Fowl in Malaysia has been long extinct. The authorities should let us just keep and breed the pure true Red Jungle Fowl to stop the genetic watering down with our domestic chicken. Hmmmm.......
The pair is a juvenile. The cock has just started to crow and the back toe nails is just about to grow (just a pimple size as shown on photo).