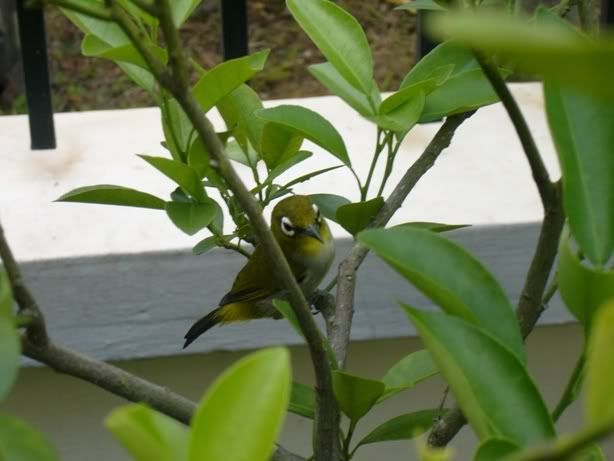 Took in another Oriental White-eye (Zosterops Everetti) today.
Saw a Zosterops Palpebrosa in Kandang bird shop 2 weeks ago which is very tempting. These Palpebrosa appears to be scarce nowadays or maybe I was looking at the wrong places.
The above pic is an old photo of Lucky, my first Oriental White-eye, an Everette.